Communication is key! You may reach our staff by phone (562) 429-7335 or (562) 420-7783 or email.
The Bethany Lutheran Preschool staff...
is fully qualified with most teachers having Bachelor's Degrees
is CPR/1st Aid trained
is dedicated to helping your child learn to love our Lord and each other
truly celebrates the young child
adheres to a Code of Ethics committed to Christ, children, families, Bethany, and our profession
Our Preschool Staff:
Mary Wolfinbarger - Preschool Director - ext. 22 -
After having children of my own I discovered my love for early childhood education and became a Preschool Teacher, followed by becoming the Director of Early Childhood and Extended Care in one of our fine Lutheran Schools in the Pacific Southwest District. Prior to teaching, I was a Business Analyst performing training, process modeling, project management, and customization of software and a Staffing Specialist doing recruitment, training and web development. I earned my Bachelor's Degree from CSUSB in Business Administration, Certificate in Web Publishing from UCSD, early childhood units from Mira Costa, Saddleback University and Concordia University, Irvine, and my Colloquy through Concordia University. I have been married to my husband, Mark, for 22 years and we have three sons, Adam (17), Evan (15) and Ryan (12). Thank you for the opportunity to serve at Bethany!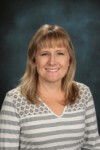 Jennifer DeJongh - Teacher (Transitional Kindergarten) - ext. 29 -
I am a graduate of Bethany Lutheran School and have been a member of Bethany Lutheran Church since I was born. I received my Bachelor's Degree from CSUF and my Teaching Credential and Colloquy from Concordia Irvine. My husband, Gerrit, is the Chairman of the Trustees, and we have 3 children, Grace, 13, Scott, 12, and Tyler, 10. They attend Bethany Lutheran Dayschool. Some hobbies I enjoy include scrapbooking, organizing, and baking. I look forward to serving here at Bethany teaching Transitional Kindergarten.
Angela Bardeleben- Teacher (Pre K) - ext. 27 - abardeleben
I grew up in West Lafayette, IN where I attended Purdue University. While growing up I was very involved in my church's youth group, of which my parents were the youth group leaders, and the choir. I received a degree in Education from Purdue and started teaching the summer after I graduated. I have taught and been around students of many ages ranging from high school to kindergarten. In August of 2014 I married my husband Drew and moved out to Long Beach, after which we started attending Bethany Lutheran Church. I have been working for the preschool since November 2014 and have loved every minute of it.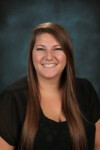 Kara Bowman - Teacher (3 1/2 year olds)- ext. 28 -
I am so excited and blessed to have this opportunity to be a teacher at Bethany Lutheran Preschool. I recently earned my AA degree at Cypress Community College. I am married to Ryan Bowman. I can't wait to help further your child's early Christian education here at Bethany.
Belinda Padias - Teacher (Outside) -
I am a native of Long Beach, Ca. Dennis and I will be married 39 years this August. We have a daughter, Holly, who graduated from our very own Bethany Lutheran School. She then went on to St. Joseph's High School and is a graduate of Pepperdine University. We have a puppy at home now; her name is Littlebit. I taught at St. Luke's Lutheran Preschool for 5 years, then God brought me to Bethany Lutheran Preschool in August of '91. That makes it 27 years here at Bethany. I consider it an honor to be at Bethany where I have come to learn what it is to be a church family. It amazes me to watch God at work in my life and in the lives of others. I am truly blessed.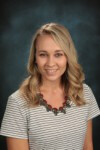 Mandy Gunsolus- Teacher (3 yr. olds) - ext. 24 - mgunsolus
I am super excited to join the staff here at Bethany! I was raised locally in Bellflower, and still currently live in Bellflower with my husband. I am a wife of three years to Ryan. I have my bachelor's degree in Child Development and Family Studies from Cal State Long Beach, and have grown to really love this field. I also grew up in a Christian home and went to Christian school my whole life, giving me a genuine love for God and His Word. Some of my hobbies include playing soccer, hiking, and scrapbooking.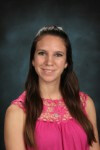 Lauren Joanes – Teacher (2 yr. olds) - ext. 43 -
Ever since I was a little girl I have had a love and understanding for young children. I love to watch them learn, play and grow. I became a Bethany Lutheran Girl Scout as a 4th grader and am still a lifetime member of Girl Scouting today. I also attended and graduated from Bethany Lutheran and went on to be part of the Merit Scholars program at Lakewood High School. I then graduated from California State University of Long Beach with my BA in Child Development and Family Studies with a focus on infants and toddlers. I have worked at The Happiest Place on Earth, Disneyland, for 6 years and even though it is bittersweet to leave, I am so incredibly excited to begin my journey as a Preschool Teacher at Bethany Lutheran School. As I watch my sweet 4 year old son and 6 month old twins grow, I know that I have made the right decision to begin teaching young children in the ways that Jesus has taught us!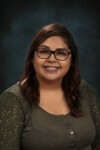 Vannessa Contreras – Teacher (2 1/2 yr. olds) - ext. 23 -
I am a recent graduate with a BA in Psychology from Azusa Pacific University. Before going onto work on my bachelors, I graduated from Rio Hondo with an AA in Social Sciences, a certificate in early childhood education infant and toddler and a certificate in ECE: Preschool Teaching. I enjoy working with preschoolers because being able to hear about their perspective on life is so refreshing and fun. I have been serving at Bethany since 2016. I am very excited for this journey God has me on.
Alicia Lagana - Teacher's Assistant-
I am a graduate of Bethany Lutheran School. I began my preschool teaching career as an aide at Bethany Lutheran Preschool during my senior year at Lakewood High School. I continued my education at Long Beach City College in the early childhood education program. After completing my city college work I became a full time teacher. I have taught different age levels at the preschool and am looking forward to my 28th year at the preschool. I am married, the mom of two boys and love little children.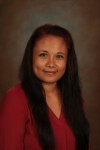 Leticia Perez - Teacher's Assistant and Spanish Teacher (Pre-K and evening) - ext. 27 -
I graduated from California State University Fullerton in 2002, with a Bachelor's Degree in Graphic Design. I also received an Associate's Degree in Early Child Development. I have been working for the preschool since October 2014. I love children, and feel very blessed that I get to do something that I love every day.
Debbie Burns - Teacher's Assistant (am) -
I feel very blessed to join the ministry at Bethany Lutheran Preschool. I have been an Early Childhood Educator for 25 years and spent 15 of those at Grace Lutheran in Huntington Beach as a Lead Teacher. Most of my education comes from Orange Coast and Saddleback Colleges. I am California born and raised and I grew up in Orange County. I'm the mother of two awesome grown sons, Joshua and Jacob and also Grammie to grandsons, Jace age two and a half and Aiden almost six months. I enjoy animals, gardening, cooking and hiking in the local Wetlands of Huntington Beach, or just enjoying nature out and about anywhere!

Kathy Tucker - Admissions Counselor - ext. 54 -