Check out our time-lapse video page here!
The Renaissance Age was a period of incredible transformation. At Bethany Lutheran, we have undergone our own Renaissance - one that brought a significant transformation to our campus. Click HERE to view our Renaissance video.
Our Renaissance Project capital campaign began with a congregational meeting about proposed improvements to our facility. Yet earlier that same morning, our children sang, "The church is not a building, the church is not a steeple; the church is not a resting place, the church it is a people!"
It's true; the church is a people. It is also true that our facilities are in need of restoration and renewal. But ultimately, the greater renewal will be within and through each of us as we minister to those broken by sin and separated from God. So, yes, we have restored paint and pews at Bethany, but this campaign is really about restoring people to God.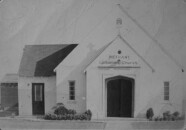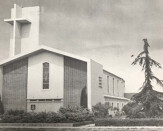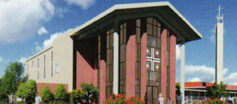 Why a Renaissance Campaign?

Put simply, the cross is our root and our fruit! Our Renaissance logo seeks to symbolize these two truths. If the cross is not our root, our reason for being and our very foundation is but a pointless assembly. Sure, we'd still gather, but our foundation would not be based on the eternal, absolutely true, and constant.
Renaissance means rebirth and renewal. While our campus experienced some much needed rebirth and renewal during this campaign, it is us - individually and collectively - that we pray will experience the greatest renaissance.
Our prayer is that Bethany Lutheran Church will be uplifted and strengthened for generations to come. As we strive to be a warm, inviting congregation, our campus should be a warm, inviting place, well maintained and prepared for efficient ministry to our community. This is what we pray God will do in us, among us, and through us as we embark on our Renaissance Project.