At Bethany Lutheran Church, worship is a celebration of what God has done for us in His Son, Jesus Christ, our Lord and Savior—His initiative in our life, His saving events throughout history. Worship is a remembrance, a reenactment-if-you-will, of God's redemptive acts for all people throughout history; it is also a joyful reception through faith, by God's people now, who live to proclaim His redeeming grace to all the world. The Lutheran understanding of "Gottesdienst" or "God's service to us" and "our service to God" are foundational to all that we do in worship. God first comes to us, and we respond in confession, joyful praise, prayer and humble faith.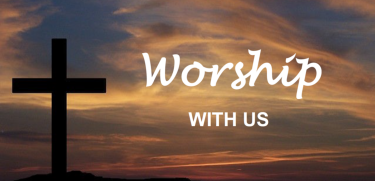 The Character of Advent
Character is an interesting word. If you were to say that someone was of "fine character" you would be commenting on their ethical, moral or even spiritual qualities that make them the kind of individual you are blessed by and strive to emulate. On the other hand, if you said someone was "quite a character" you'd be stating that they are either fun or frustrating to be around.
The Character of Advent, Who we strive to emulate, is the incarnate One. His promised conception led many to respond in a way that blesses all who know their story. The Character of Advent chapel services and Bible studies will help us to know their stories more deeply and emulate the Character of Advent in our lives.
Wednesday morning midweek worship services at 9:00AM in Bethany's Sanctuary and Wednesday lunch time Bible studies at 12:15PM in Holy Cross' Parish Hall focusing on The Characters of Advent:
November 30th - The Character of Service from Luke 1:26-38
December 7

th -

The Character of Silence from Luke 1:5-25
December 14

th -

The Character of Support
December 21

st -

The Character of Surrender
For your personal and/or family daily devotions, this Advent go to Advent Devotions: Lutheran Hour Ministries (lhm.org). This year's Lutheran Hour Ministry Advent Devotion is entitled: A Son is Given. In A Son Is Given, we look at the promise of God to send His Messiah as fulfilled in Jesus. The Heavenly Father made good on His ancient pledge. In Jesus, we have the love of God come to earth in the form of a Child, who is our Savior and whose word is a light to our path.
Christmas Eve and Day Worship
Join us Saturday, December 24th for Christmas Eve Worship at:
Family Services at 1:00 and 3:00PM at Bethany Lutheran Church
Worship Service at 7:00PM at Holy Cross Lutheran Church
Worship Service at 11:00PM at Bethany Lutheran Church
Join us on Sunday, December 25th for Christmas Day Worship with Holy Communion:
Worship Service at 9:30AM at Bethany Lutheran Church (ONE service only; NO 8:00AM)
New Year's Worship
NO New Year's Eve Worship on Saturday, December 31st.
Sunday, January 1st at 9:30AM at Bethany Lutheran Church with Holy Communion (ONE service only; NO 8:00AM)
+ + +
The

same

text will be explored at ALL in-person worship sites on Sunday mornings:
Bethany Lutheran in Long Beach, The Gathering in Long Beach, and Holy Cross in Cypress; and of course on the Live Stream via our YouTube channel: https://www.youtube.com/c/BethanyLutheranLongBeach at 9:30AM Worship Service.
SUNDAY MORNING LINEUP:
In person worship on the campus of Bethany at 8:00 & 9:30AM and Holy Cross at 11:00AM. Live streamed at 9:30AM. The 9:30AM service will be Live Streamed via our YouTube channel: https://www.youtube.com/c/BethanyLutheranLongBeach and the recording will be available to watch anytime thereafter. Worship theme and preacher same on both campuses.
Sunday morning study in person on the campus of Holy Cross at 9:30AM and hosted by The Gathering via zoom at 11:00AM. Study leader and text (lessons of the day with particular attention to the sermon text) the same in both venues.
SUNDAY MORNING RESOURCE LINKS:
Holy Communion:
Those who believe the following statement to be true are most welcome to receive this sacrament: The Lord's Supper is celebrated at Bethany in the joyful confession that our Lord gives us His very Body and Blood for the forgiveness of sins in this sacrament. God intends this gift for His children who recognize their sin, trust in Christ as their Savior, desire to live for Him alone and join in this joyful confession.
Our Communion Pattern at Bethany for the 8:00AM service is the 1st and 3rd Sundays. For the 9:30AM service, it is the 1st, 2nd, 3rd and 4th Sundays (not on a 5th Sunday).
*Contact the church office, (562) 421-4711, if you are in need of our ministry staff to bring communion to your home.
Additional Information:
Handicap parking and access to the sanctuary are readily available.
For Information on Bethany's Upcoming Events - Click

HERE