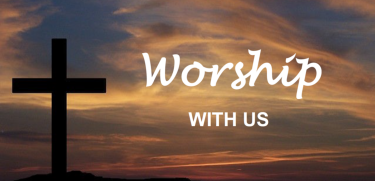 At Bethany Lutheran Church, worship is a celebration of what God has done for us in His Son, Jesus Christ, our Lord and Savior—His initiative in our life, His saving events throughout history. Worship is a remembrance, a reenactment-if-you-will, of God's redemptive acts for all people throughout history; it is also a joyful reception through faith, by God's people now, who live to proclaim His redeeming grace to all the world. The Lutheran understanding of "Gottesdienst" or "God's service to us" and "our service to God" are foundational to all that we do in worship. God first comes to us, and we respond in confession, joyful praise, prayer and humble faith.
"O Lord, throughout these 40 days You prayed and kept the fast; Inspire repentance for our sins, and free us from our past"
LENTEN SEASON WORSHIP SERVICES
Lent is a season of penitence, reflection, sacrifice, service and growth in faith; the rhythms of the life of discipleship. A life of repentance and faith is one that on occasion 'laments' a situation. The Psalms give voice to the laments of God's people. This Lent we will be worshipping with fellow believers from within our circuit as we venture to THREE different sanctuaries in the five Wednesdays of the Lenten Season.
Our Midweek EVENING Lenten Lament worship services begin at 6:30 PM and last 30 to 45 minutes. Our Lenten worship will include a reflection upon the Psalm we studied at noon at Holy Cross. Each location will also host a fellowship time, which is noted below…
March 1st at The Gathering - "Silence" the text is Psalm 32. Coffee and dessert will follow the service. Preacher for the evening is Pastor Mark Siegert.
March 8th at Trinity Norwalk - "Helplessness" the text is Psalm 121. Coffee and dessert before the service. Preacher for the evening is Pastor Kevin Kritzer from Bethany Lutheran Church.
March 15th at Bethany - "Stubbornness" the text Psalm 95. Following worship, join us in Friendship Square for Coffee and Dessert. Preacher for the evening is Pastor Eddie Cuen of Trinity Norwalk.
March 22nd at Trinity Norwalk - "Hopelessness" the text Psalm 142. Coffee and dessert before the service. Preacher for the evening is Pastor Kyle Blake from Bethany Lutheran Church, deployed to The Gathering.
March 29th at The Gathering - "Despair" the text Psalm 130. Coffee and dessert will follow the service. Preacher for the evening is Pastor Andrew Eddins.
Maundy Thursday & Good Friday
"Come forward then with faithful hearts sincere, and take the pledges of salvation here. O Lord, our hearts with grateful thanks endow as in this feast of love You bless us now."
"Come to Calvary's holy mountain, sinners, ruined by the fall; here a pure and healing fountain flows for you, for me, for all, in a full perpetual tide, opened when our Savior died."
The hymnists that penned both of the above, like their Lord, bids us to come to tree and table alike; the altar upon which is hung His body and from whence flows His blood, and the altar upon which is laid bread and wine through which we receive, as His Word's promise, His body and His blood. Come and receive Him and His gifts given freely that we might be washed in His tide and feast at His meal.
April 6 - Maundy Thursday services - Bethany Lutheran at 9:00AM and 6:30PM
April 7 - Good Friday services - Holy Cross, Cypress at 4:00PM and Bethany Lutheran at 7:00PM
Easter Sunday
Having been bid to come to table and tree the hymnist invites us to the tomb, "Early hasten to the tomb where they lay His lifeless clay, all is solitude and gloom, who has taken Him away? Christ is Risen, He meets our eyes, Savior teach us so to rise." Easter Worship on Sunday, April 9 is…
Bethany Lutheran at 8:00AM and 9:30AM
Holy Cross, Cypress at 11:00AM
+ + +
The

same

text will be explored at ALL in-person worship sites on Sunday mornings:
Bethany Lutheran in Long Beach, The Gathering in Long Beach, and Holy Cross in Cypress; and of course on the Live Stream via our YouTube channel: https://www.youtube.com/c/BethanyLutheranLongBeach at 9:30AM Worship Service.
SUNDAY MORNING LINEUP:
In person worship on the campus of Bethany at 8:00 & 9:30AM and Holy Cross at 11:00AM. Live streamed at 9:30AM. The 9:30AM service will be Live Streamed via our YouTube channel: https://www.youtube.com/c/BethanyLutheranLongBeach and the recording will be available to watch anytime thereafter. Worship theme and preacher same on both campuses.
Sunday morning study in person on the campus of Holy Cross at 9:30AM; lessons of the day with particular attention to the sermon text.
Zoom Worship is hosted by The Gathering at 8:00AM. To Join the 8:00AM Zoom worship: https://us02web.zoom.us/j/879060806; Meeting ID: 879 060 806. There is no password.
SUNDAY MORNING RESOURCE LINKS:
Holy Communion:
Those who believe the following statement to be true are most welcome to receive this sacrament: The Lord's Supper is celebrated at Bethany in the joyful confession that our Lord gives us His very Body and Blood for the forgiveness of sins in this sacrament. God intends this gift for His children who recognize their sin, trust in Christ as their Savior, desire to live for Him alone and join in this joyful confession.
Our Communion Pattern at Bethany for the 8:00AM service is the 1st and 3rd Sundays. For the 9:30AM service, it is the 1st, 2nd, 3rd and 4th Sundays (not on a 5th Sunday).
*Contact the church office, (562) 421-4711, if you are in need of our ministry staff to bring communion to your home.
Additional Information:
Handicap parking and access to the sanctuary are readily available.
For Information on Bethany's Upcoming Events - Click

HERE