At Bethany Lutheran Church, worship is a celebration of what God has done for us in His Son, Jesus Christ, our Lord and Savior—His initiative in our life, His saving events throughout history. Worship is a remembrance, a reenactment-if-you-will, of God's redemptive acts for all people throughout history; it is also a joyful reception through faith, by God's people now, who live to proclaim His redeeming grace to all the world. The Lutheran understanding of "Gottesdienst" or "God's service to us" and "our service to God" are foundational to all that we do in worship. God first comes to us, and we respond in confession, joyful praise, prayer and humble faith.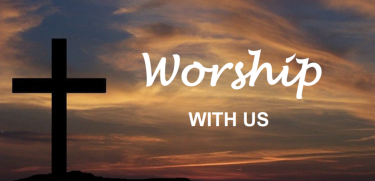 The

same

text will be explored at ALL in-person worship sites:
Bethany Lutheran in Long Beach, The Gathering in Long Beach, and Holy Cross in Cypress; and of course on the Live Stream via our YouTube channel: https://www.youtube.com/c/BethanyLutheranLongBeach at 9:30AM Worship Service.
Worship UPDATE:
Holy, Holy, Holy is the Lord God Almighty!
Worship on Bethany's campus will continue to be at 8:00AM & 9:30AM. For those wishing to sit Inside in the Narthex, chairs will be preset for your use. For those wishing to sit Outside in Friendship Square, chairs will be available from a rack inside the Gym (Self Service); the doors from the Sanctuary will be open, there may be obstructed view and sound will be coming from inside the church.
Communion is served on the first and third Sundays of the month at the 8:00AM service and every Sunday at the 9:30AM service.
Join us for worship on Campus! However if you feel safer at home, the 9:30AM service will be Live Streamed via our YouTube channel: https://www.youtube.com/c/BethanyLutheranLongBeach and the recording will be available to watch anytime thereafter.
If a later worship time is more beneficial for you please join us at either The Gathering (905 Atlantic Ave, Long Beach, CA 90813) at 10:00AM or Holy Cross (4321 W Cerritos Ave, Cypress, CA 90630) at 11:00AM. Worship at BOTH of these locations is led by our ministry staff. In fact, the same preacher, and thus sermon, are on the campus of Bethany and Holy Cross each Sunday.
Click HERE for our Worship Service Resource Page (2021).
Holy Communion:
Those who believe the following statement to be true are most welcome to receive this sacrament: The Lord's Supper is celebrated at Bethany in the joyful confession that our Lord gives us His very Body and Blood for the forgiveness of sins in this sacrament. God intends this gift for His children who recognize their sin, trust in Christ as their Savior, desire to live for Him alone and join in this joyful confession.
Communion will be celebrated on the FIRST and THIRD Sunday of the month at our 8:00AM service and EVERY Sunday at our 9:30AM worship service on Bethany's campus.
*Contact the church office, (562) 421-4711, if you are in need of our ministry staff to bring communion to your home.
Additional Information:
Handicap parking and access to the sanctuary are readily available.
For Information on Bethany's Upcoming Events - Click

HERE