At Bethany Lutheran Church, worship is a celebration of what God has done for us in His Son, Jesus Christ, our Lord and Savior—His initiative in our life, His saving events throughout history. Worship is a remembrance, a reenactment-if-you-will, of God's redemptive acts for all people throughout history; it is also a joyful reception through faith, by God's people now, who live to proclaim His redeeming grace to all the world. The Lutheran understanding of "Gottesdienst" or "God's service to us" and "our service to God" are foundational to all that we do in worship. God first comes to us, and we respond in confession, joyful praise, prayer and humble faith.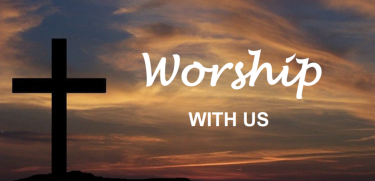 Worship Service times are:
Due to the COVID-19 Pandemic our worship on campus looks a little different. Sunday Worship is at 8:00AM & 9:30AM; Communion is served at the first and third Sunday of the month.
He is Risen! This Easter season, as we move back into our Sanctuary we will continue taking registrations for Sunday morning worship to help us stay within the indoor capacity guidelines. Face masks will need to be worn at all times during worship in the sanctuary as we will be participating with responsive readings and singing praises during worship.
The seating for worship is designed to provide social distancing between households. Thank you for your understanding. When registering for worship, look for four seating zone options of:
Downstairs in the Sanctuary
Upstairs in the Balcony
Inside the Narthex
Outside in Friendship Square.
If choosing to sit Inside the Narthex or Outside in Friendship Square, know that the Sanctuary doors will be open - there may be obstructed view, but there will not be obstructed sound. Chairs will be provided.
We look forward to worshiping with you on Sunday morning. Christ is Risen! He is Risen Indeed!
IMPORTANT:
Please bring your Face Masks.
Registration is being used to help us with capacity.
Please help us by maintaining social distancing.
There will be NO Refreshments or Fellowship time before or after either service.
Further information or instructions that you may need to know will be on the email confirmation you will receive once you have registered your household.
*IF YOU ARE GOING TO BE STAYING IN YOUR PARKED CAR YOU DO NOT NEED TO REGISTER. If it is easier/safer for you to remain in your car instead of coming onto campus, you can use your car radio, or bring your portable radio to listen to the service broadcast. To listen via your car, park along Clark Ave & Abor Road closest to the church building. Parking is on a FIRST COME basis. After finding your parking space, tune into 87.9 FM to listen to the worship service and participate with your Bethany family. Again...if you are worshiping from your car you DO NOT need to register for Sunday Worship.
*OUR 9:30AM WORSHIP SERVICE WILL BE LIVE STREAMED for those wishing to worship from home. The Live Stream is available on Sunday mornings beginning April 11th in two places: on Bethany Lutheran's YouTube Channel and via our website on the Sunday Worship Resources page. Please note - The Live Stream will not be available on our Facebook page.
Register to Attend our Sunday Worship - click HERE.
Under non-Covid conditions:
We normally meet on Sundays at 8:00AM , 9:30AM and 10:55AM (convergent/blended style)*

*Musical styles within our worship services are "convergent," meaning that we use music from a variety of cultures, traditions and styles. Music is chosen in support of the theme or message of the day, always in keeping with the apostle Paul's recommendation that we praise God "…with psalms, hymns and spiritual songs." (Eph. 5:19) We use some of the best in the "praise song" genre along with hymns from the Lutheran Service Book, the worship supplement With One Voice, and the children's hymnal, All God's People Sing.
On high festival days we use brass, woodwind and string ensembles.
Holy Communion:
*Contact the church office, (562) 421-4711, if you are in need of our ministry staff to bring communion to your home.
Under non-Covid conditions:
Communion is normally celebrated at the 8:00AM and 10:55AM services on the FIRST and THIRD Sundays of each month.
Communion is normally celebrated at ALL 9:30AM

Sunday morning services.
Those who believe the following statement to be true are most welcome to receive this sacrament: The Lord's Supper is celebrated at Bethany in the joyful confession that our Lord gives us His very Body and Blood for the forgiveness of sins in this sacrament. God intends this gift for His children who recognize their sin, trust in Christ as their Savior, desire to live for Him alone and join in this joyful confession.
Additional Information:
Handicap parking and access to the sanctuary are readily available.
A signer for the deaf and hard of hearing is available in our 8:00AM service. We also have several new fm radio receivers for use by those with any hearing difficulty.