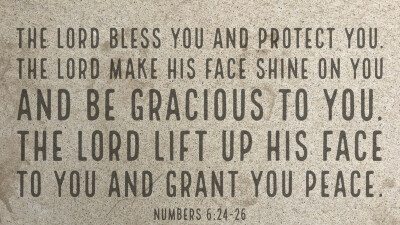 SUNDAY Morning:
Making "Community Connections" through Prayer: We are taking a break until further notice. This group normally meets 7:30-7:55AM every Sunday in the Conference Room. When we begin to meet again, you are invited to drop in any Sunday and pray silently or from a prayer guide. God is powerful and mighty. He asks that we come to Him with our requests. FYI all who worship and all who serve in worship service are prayed for as well. - Pre-service Prayer Group
Wellspring Spiritual Formation Bible Study for Women: Sundays 10:45AM in the Multipurpose Room #215 starting September 25, 2022. Sensible Shoes, A Story about the Spiritual Journey, by Sharon Garlough Brown. Join us for an exciting spiritual formation journey following the stories of four women who grow closer to God through relationship and events not unlike our own. We'll be learning to bring ourselves intentionally into the presence of God through prayer and Scripture using the stories of the characters in Sensible Shoes as windows and mirrors into seeing ourselves more clearly as we take steps into a deeper walk with the Lord. Order the book online ($12). Regular attendance, homework, Scripture, small group discussion and prayer. Sign up on Sunday in September or contact Mary Kay Esswein.
GriefShare Update: We'll be starting another session of our GriefShare support group on Sunday, September 11 in the MultiPurpose Room, #215 on the School Side, from 12:30PM – 2:00PM. Please be reminded that GriefShare is a 13 week DVD/discussion based class for those who are experiencing the grief of losing a loved one, or some other major loss in one's life. Should you know of any individuals who might benefit from a support group of this nature, please pass the word to them, or let me know as I send out postcards of invitation. Thanks in advance for keeping this ministry in your prayers! I am blessed to be able to serve this group as a leader… - Karl Fink
MONDAY Evening:
Men's Bible Study Fellowship: You can learn more at the BSF website: https://www.bsfinternational.org/. For me, this was a life changing study; in fact, the BSF bible study impacted my Christian walk more than other Christian endeavor. If you think you would like to know more, please feel free to contact me. - Don Baldwin
WEDNESDAY Evening:
Wednesday Evening Liturgy and Prayer: Do you need a bit of an oasis in the middle of your hectic week? Join Pastor Kyle, and others, every Wednesday evening, via Zoom, from 6:00-6:30pm for a brief check-in, Scripture reading, and prayer.
Living Way: Mark your calendars. On September 28th at 7:00 pm in the Fellowship Hall at Holy Cross Lutheran Church, Cypress, we will begin an 8-week study of the book of Colossians. Living Way study materials will be provided to all participants. Please join us as we take a careful look at this beautiful letter to Christian communities, which shows us Jesus as the true Messiah and strengthens us against cultural influences that could distract us from Jesus. Need a copy of the week's lesson…
For a hard print copy of the lessons, you may pick it up in the church office at Bethany.
For an electronic copy, please email Cindy Morrison at .
THURSDAY Morning & Evening:
Men's Morning Bible Study: We meet on Thursdays from 7:30-8:30AM in the Parish Lounge. Feel free to bring a beverage, something to eat, and your mask to wear as we study God's Good Word, fellowship, & pray together. If you have any questions or concerns, kindly contact Karl Fink,
Women's Thursday Morning Bible Study: We meet in the on Thursdays in the Parish Lounge from 9:30-11:00 AM. If you have any questions, please contact Meg Velez. You can get her contact information by calling the church office at 562-421-4711.
Spiritual Conversations Workshop: Did you know that, according to a recent Barna study, 73% of self-identified Christians have less than 10 conversations about their faith, or lack of faith, with anyone in a given year? Be honest, do you fall in that camp? It is true, people talk less about spiritual matters than they used to. Whatever the reasons for this reluctance, research shows there are ample benefits to including God in our conversations. Join Pastor Kyle Blake for four Thursdays (September 22 - October 13), from 7:00-8:30PM in the Parish Lounge, as we walk through what spiritual conversations are and how we can become EAGER conversationalist. We will also work on gaining the tools we need to both grow spiritually and discern how to talk with the non-Christians God has put in your life. Please email Pastor Kyle with any questions: