Questions?
Mara Widmann ( ) - Admin. Asst. to Music Ministry
Blake Flattley ( ) - Artist in Residence
Rehearsals for Intermediate Bells, Advanced Bells and The Bethany Choir are resuming in September.
Questions? Contact the Mara Widmann at 562-421-4711, ext. 55
God's peace to you. +SDG+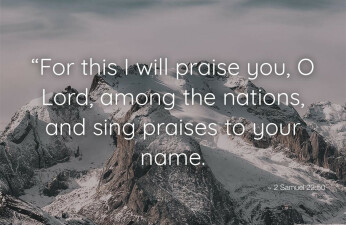 Ready to ring?
Intermediate Handbells is looking for a few more ringers to round out the group! Anyone high school age and above is welcome. And don't worry about needing expert-level music skills - we take it two notes at a time and the group all learns together. Rehearsals are on Mondays, 6-7pm. Please call/text/email Sara Cerulle; contact the church office for Sara's contact information.
Introducing: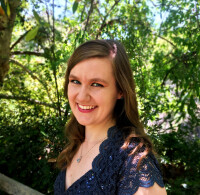 Our Interim Choir Director, Emily Wood. Emily is also acting as the Director of Trinity and Troubadour Choirs.
Meet Emily - An avid and highly sought choral artist, California native Emily Wood has sung professionally as a Voces8 US Scholar, a member of the Pacific Chorale, and a section leader at Idyllwild Arts Festival's high school Choral Intensive. She is in demand as a church musician with an extensive track record in music ministry, having been blessed to serve as soloist, choral singer, worship leader, and children's choir director.
Ms. Wood has inspired audiences across the United States as a soprano and composer. Her vocal accolades include Third Place in the NATS-LA Collegiate Competition and the Outstanding Member award of Baylor Opera Theatre. As a soloist, she has sung Poppea and Fortuna in L'incoronazione di Poppea with Baylor Opera Theatre, and she has sung concert solos in Bach's Magnificat, Bernstein's Chichester Psalms, and Bach's BWV 150.
Emily holds degrees from Baylor University, Concordia University Irvine, and Saddleback College with several awards and honors. She has studied voice with Amy Petrongelli, Karla Kniss, and Scott Farthing. Outside of music, Emily may be found reading, baking, or talking to her dog, Cashew.
Do you like to sing and play music?
TheWordAlive - The contemporary worship ensemble group would like to welcome those who are interested to come in and join their rehearsals to see what they do! If you are interested in either playing an instrument, singing, or both in this worship ensemble group - contact Blake Flattley at for more information.
Additional Music Ministry Information & Links:
The Bethany Choir - (formerly known as Senior Choir) normally has rehearsals on Thursdays from 7:30-9:30PM. This choir is open to all ages: high school, college, and adult. Kevin Bowers continues to be our faithful accompanist! Click on the link below for more Bethany Choir information and schedule.
Adult Handbell Choirs - We continue to ring praises; our rehearsals are normally on Monday (Intermediate Bells) and Thursday (Advanced Bells) evenings. Click on the link below for more information regarding the Handbell Choirs.
Sound Technicians are needed. We will happily allow you to "apprentice" with an experienced technician...and give you plenty of time to learn. Please call the church office, (562) 421-4711, if you are interested.
Instrumentalists/Musicians/Singers - are always welcome to share their talents with us during the year. Please speak with our music ministry team if you have leadership ability especially with percussion, brass, string, or wind instruments. Notify the office of your current email, phone, and instruments with which you are proficient.
The Music Academy - We offer piano instruction in grades 2-8, organ instruction in grades 7-8, and trumpet in grades 4-8. If interested in joining, please speak to Mara Widmann (ext. 55) in the church office or email her at .
Children's Choirs - Our children sing praise...